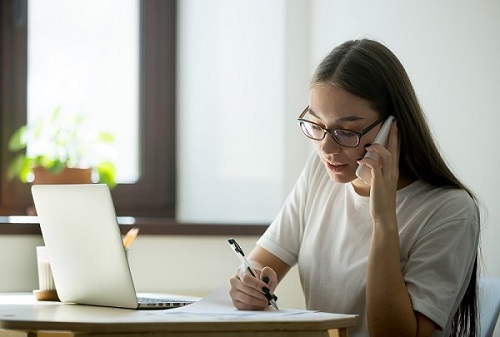 Many people, mainly those who are into sales are stuck when they need to talk to the customer or pitch any of the services provided. When a sales call is made there are some questions that you need ask to the customer. Here we will see the questions that a salesperson can easily opt for while on a call.
At first, everyone might have questions that, 'What is a Discovery Call?', in many companies or many cases, a discovery call is the first call made after connecting with a lead. One can say that this is the most important aspect of the sales process. On this call, either you can connect and build a healthy relationship with the lead or you just have to go on pitching time and again. In a survey, it is specified that most of the leads or your potential customer is interested in taking and participating in the discovery call if there is a conversation and not interrogation.
Many people tend to leave discovery calls when they come to know about you and your company. In this situation, you need to assure and understand them. Also, you should have verified and enriched the data of the person before talking with him over a telephonic call. Here are some of the questions that you might ask on a sales call, though you can't ask every question listed below! Some might be relevant and some may not.
Tell us about the company you work in.
What role do you play in the company?
What are your responsibilities?
What are the problems that you're facing currently?
What is the area of concern of the problem?
What is the source of the problem?
What would be the solution to the problem according to you?
What are your expectations?
How can I help to make this process easy for you?
A discovery call will either get the lead to the sales pipeline or just disappear if they are not interested in the product or the company. So, before making a call make sure that the leads to who are you talking over a telephonic call are a perfect fit for your company. Your discovery call will be valued if you recommend something to them or give simple ways to help. If the lead is left with a positive impression on a discovery phone call, then there is a high possibility that they reach out to you when they are sales-ready.