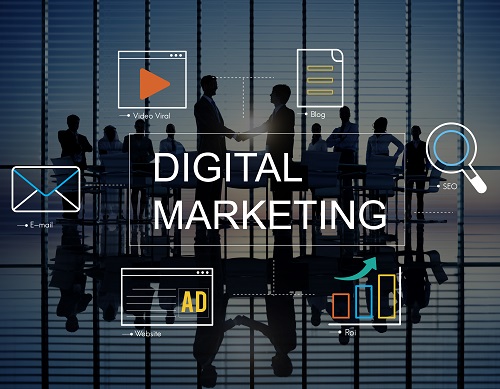 Marketing has become an inseparable part of any business. It has also become essential for business owners to use different marketing solutions and marketing strategies to reach maximum. But choosing the right platform to implement your strategies is a real task. These platforms make it easy to implement the strategies and also provide end-to-end solutions. So, here are the top picks of the marketing platforms which business owners can easily use to choose a platform that is a perfect fit for the company's performance.
Affise:
IP Intelligence, real-time reports, 50 data-slices for comprehensive data analysis, 50+ types of data visualizations, the performance marketing platform has configurable dashboards to manage, track, analyze, and optimize advertising campaigns in real-time. Affise is specialized in tailored user interface design, multiple third-party integrations, AI smart links, and feature-rich APIs. They also have 24*7 customer support. '
Cake:
They call themselves a revolutionary performance-based marketing company. Cake brings clarity to digital marketing campaigns by providing solutions to small and large companies trying to enhance their digital expenditure. They offer solutions like affiliate marketing, lead distribution, multichannel marketing, and routing.
Tune:
They provide smart tagging tools, Fraud Prevention Suite, advanced API Firehouse connectivity, ROI, and transparency. Tune focuses on marketing partnerships and collaborations that are a trending element. It is a scalable and flexible platform to implement your marketing strategies. '
Impact:
They create transformational growth, and their product suite includes partnership engagement tools and partnership automation. They are also the recipients of several awards, including the Martech Breakthrough Award, The Drum, INC 5000, and Pacific Coast Business Times.
Post Affiliate Pro (PAP):
PAP dashboard has been created with over 170 CMS and payment gateway integrations. Their advanced tracking tools include SubID, forced matrix, and direct link tracking. Moreover, one installation of PAP allows companies to track campaigns on an unlimited number of websites and domains.
Everflow:
Focused on partnership marketing to promote performance marketing, Everflow helps companies drive performance from affiliates, influencers, or media buying partners. They include a track performance without using links, and they offer deep reporting and analysis at scale. They claim to have a foolproof UI, and with their Click to Conversion Time, they can alert companies about partners trying to poach the brand's organics through coupons or click spamming.
LeadDyno:
LeadDyno provides marketing automation and affiliate tracking software that can be installed in minutes. With an integration solution, Lead Dyno can help brands increase their e-commerce and SaaS revenue. Established in 2014, they have tracked over 70 million referrals.
Voluum:
Voluum can control all the campaigns of a brand on one ad tracker. Including quick reporting solutions, the platform can monitor over 30 metrics per visit, click, or conversion in real-time. The platform also features an atomizer that uses API integration to let brands create auto-rules and change bids.
PartnerStack:
It led to the foundation of a company that focused on connecting companies and partners to witness growth. Their features include scaling multiple channels, maximizing partner performance, and automating partner payouts.